# iOS version 1.10.0
# Finally, the iOS version gets a nicer face
Man, that was a few eventful weeks and months in the new year so far. Not only did Android get some new adaptations, but also Wooltasia Beads finally got an update after about two years, so that all apps are up to date again.
Our previous problem child - the iOS version - unfortunately had to wait a few more weeks.
---
But now it's finally time! The apple app has eventually received new long overdue features and has been fundamentally reworked!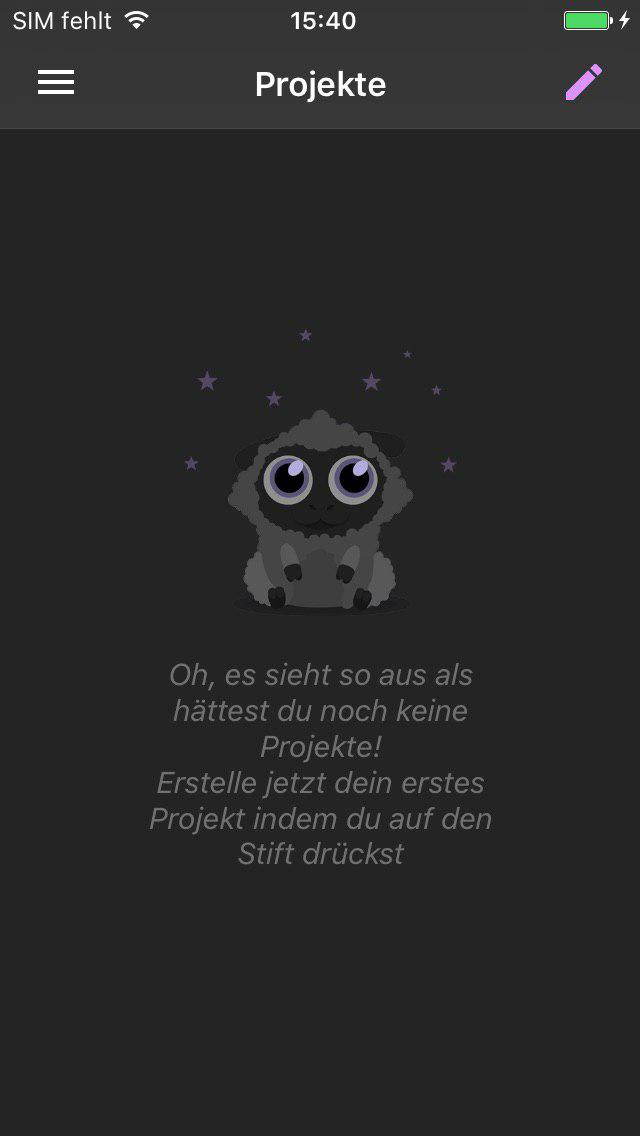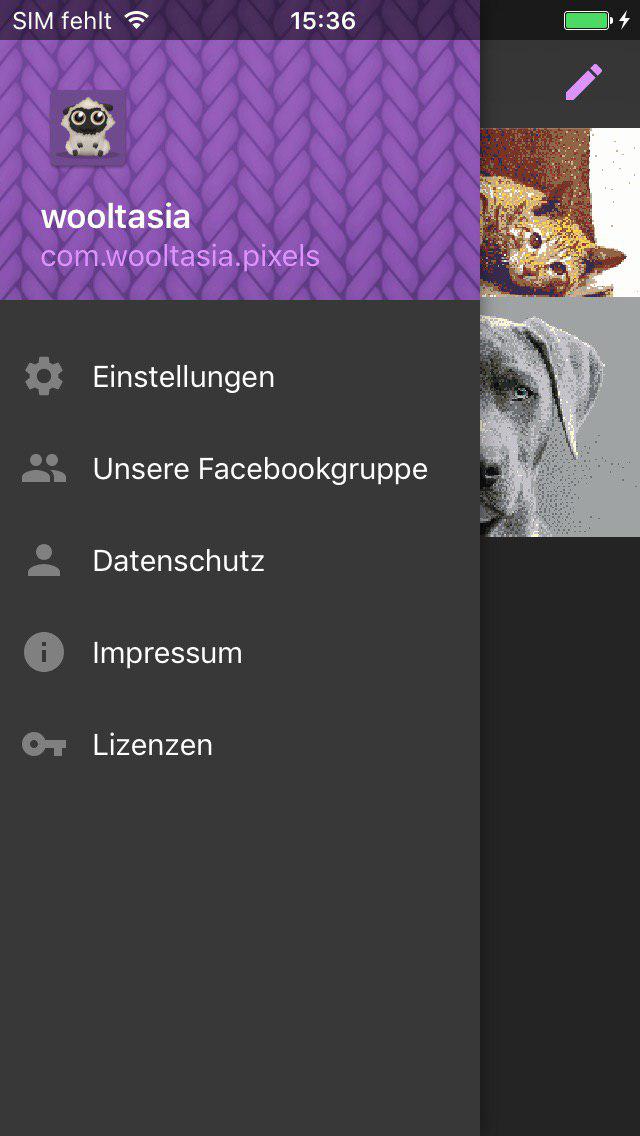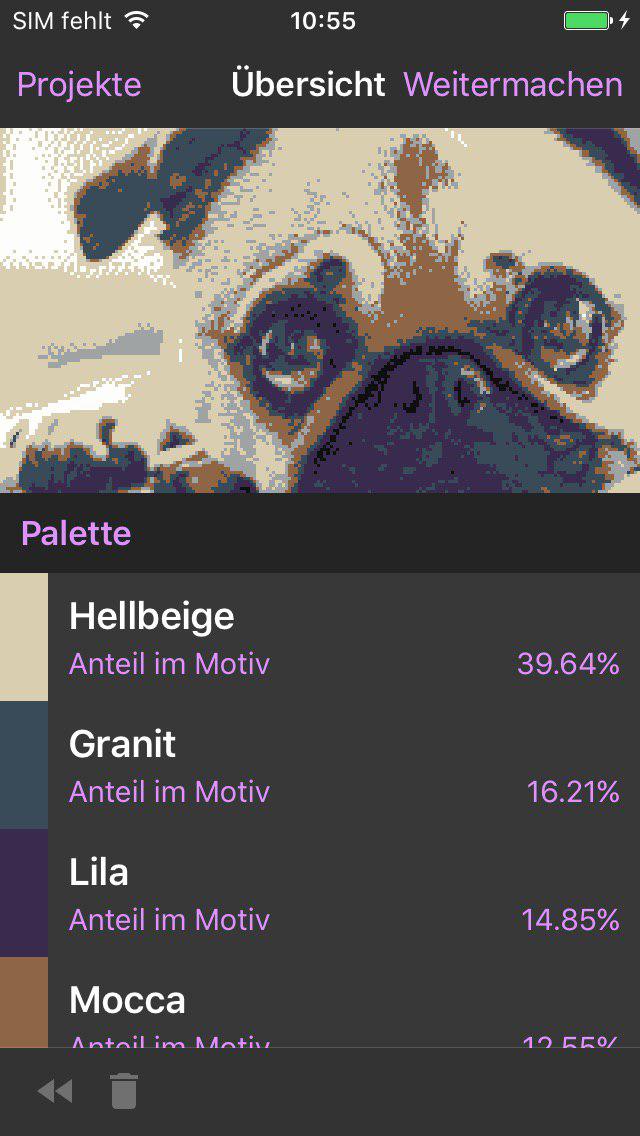 In addition to the main screen and the side menu, the Pixelator has been significantly changed. Initially, it had little in common with the Android version. Yes, you could convert the images using different palettes, set the format and define stitch samples, but now there is a lot that has been added or changed.
---
# Fixed formats and server-side colors
There are now fixed formats to choose from and the colors are downloaded from our server and this way kept up-to-date: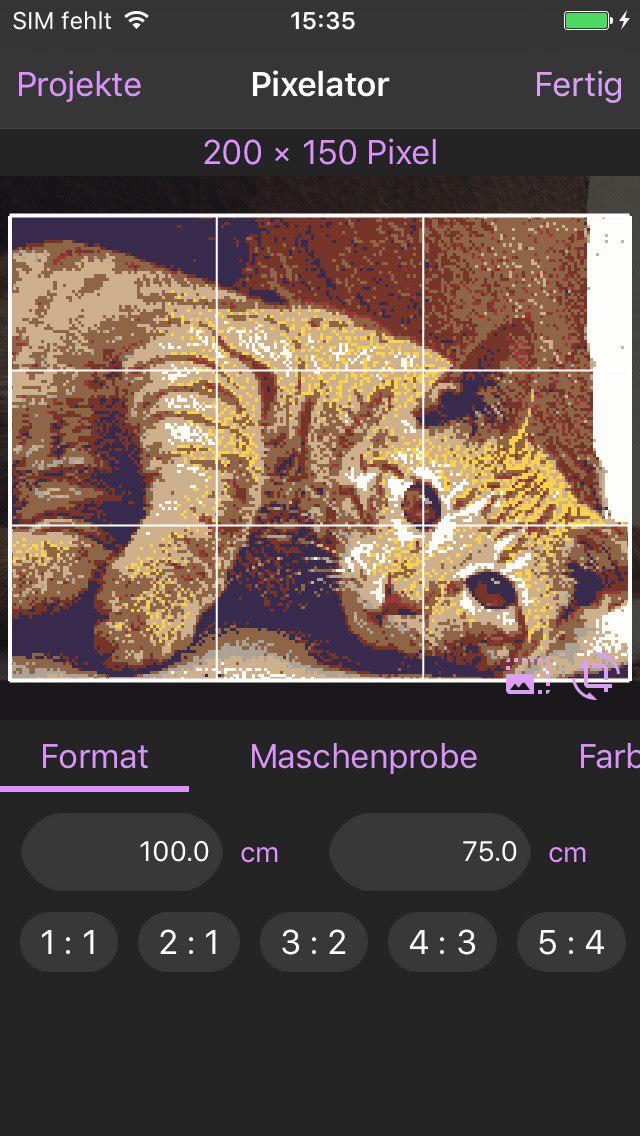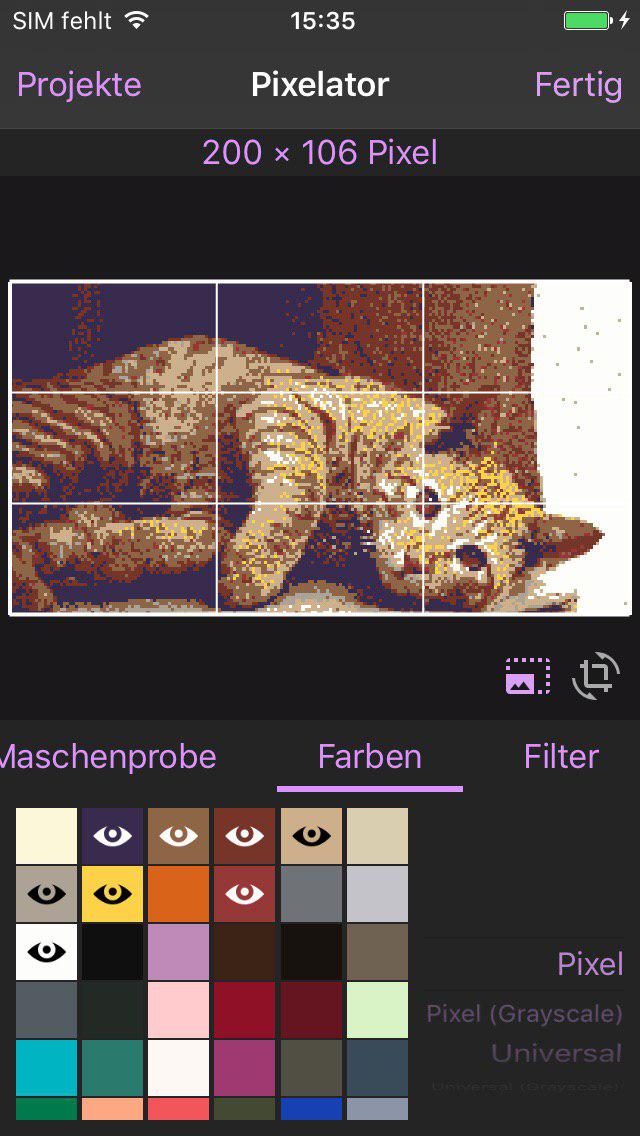 ---
# Buy Pixel wool!
Yippie! Julia is surely looking forward to your orders in her wool shop! In the project overview you will now find the link to the non-binding offer (if you have created the project with the Pixel palette or Pixel grayscale palette!). At the push of a button, you get directly into the shopping cart with the right amount of folded yarn for your projects!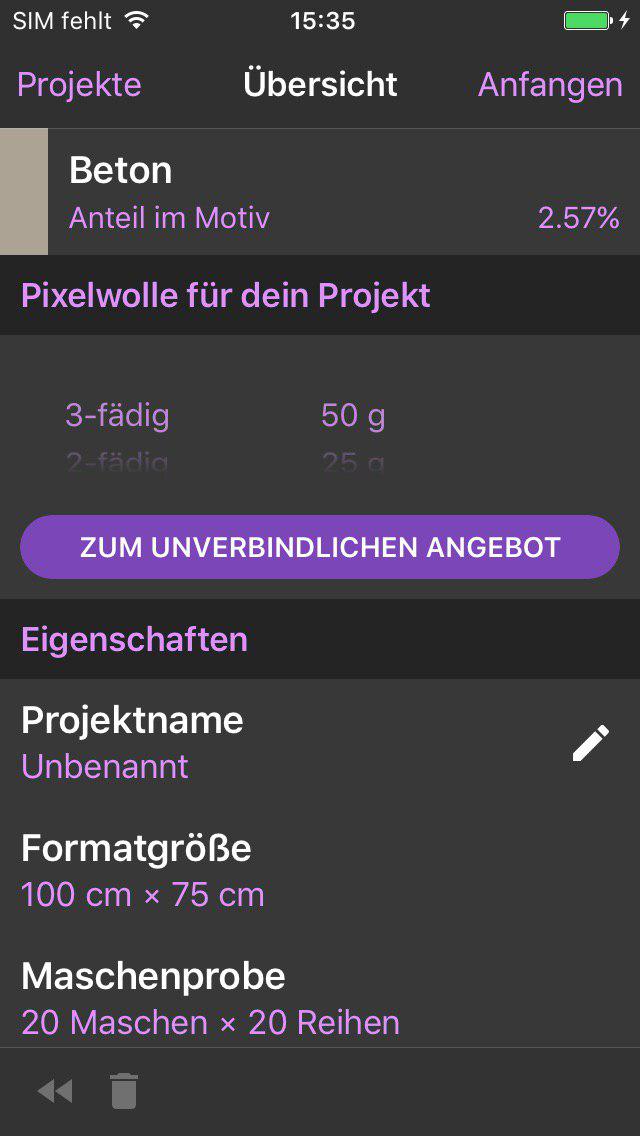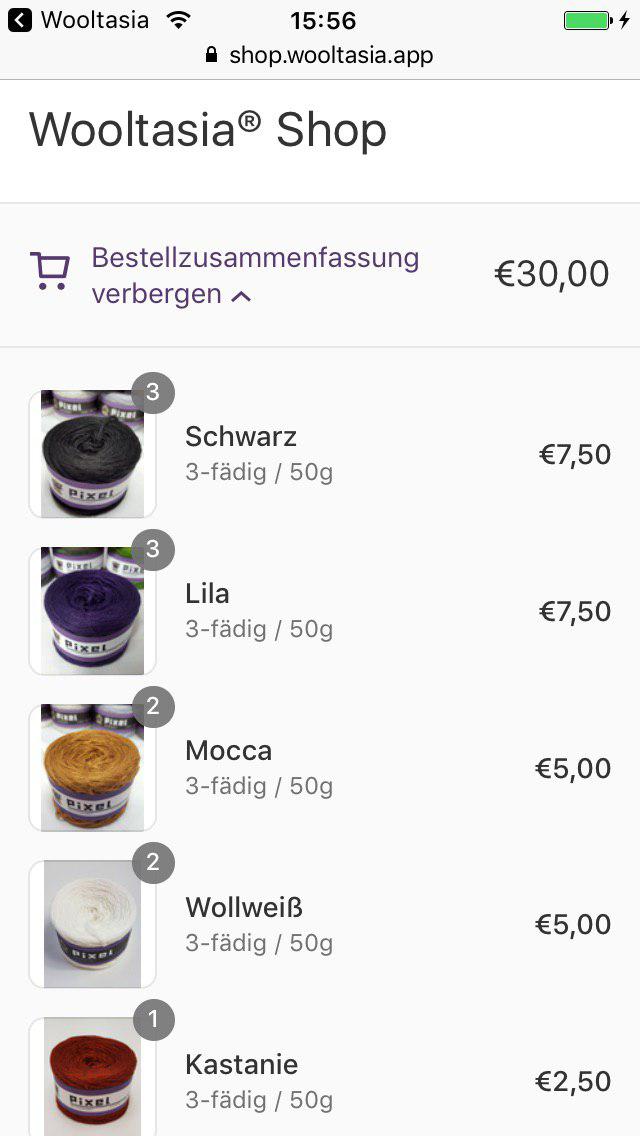 ---
# New users
From now on, our new users will receive little hints on how to use the app for the first time. Of course - it's not yet in the absolute detail, but it's still something and the user is not left completely alone 😃
Here are some examples of the explanatory screens which can also be switched off or reactivated in the settings: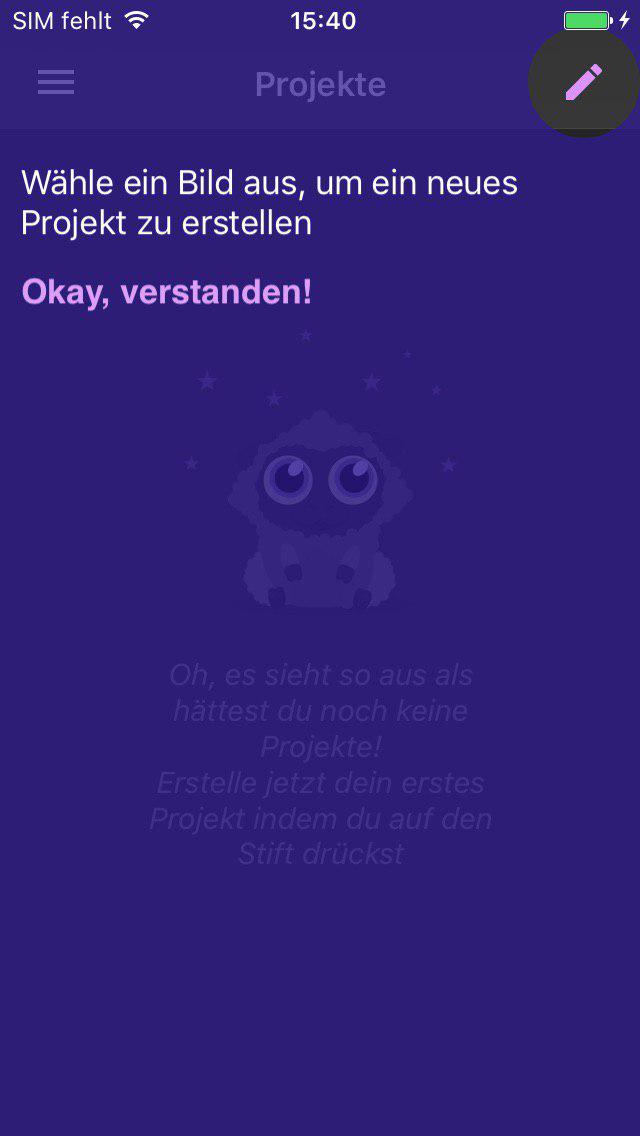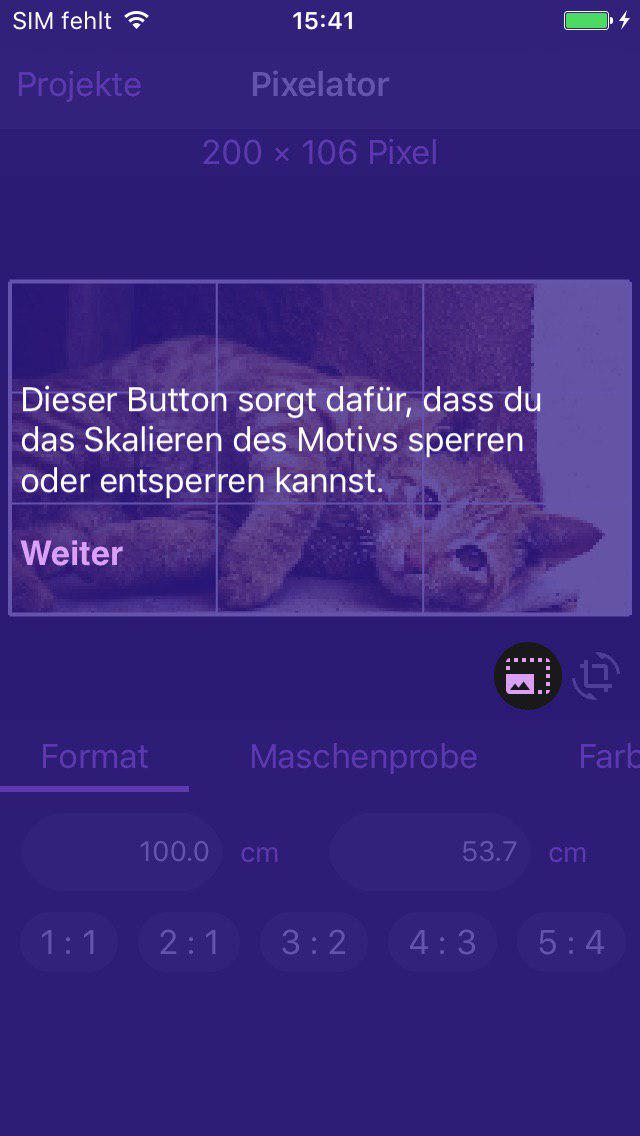 ---
# handicraft technique
The screen for the handicraft technique has changed a bit! It looks exactly like what you are used to from Android and you always have immediately an explanation of the individual techniques: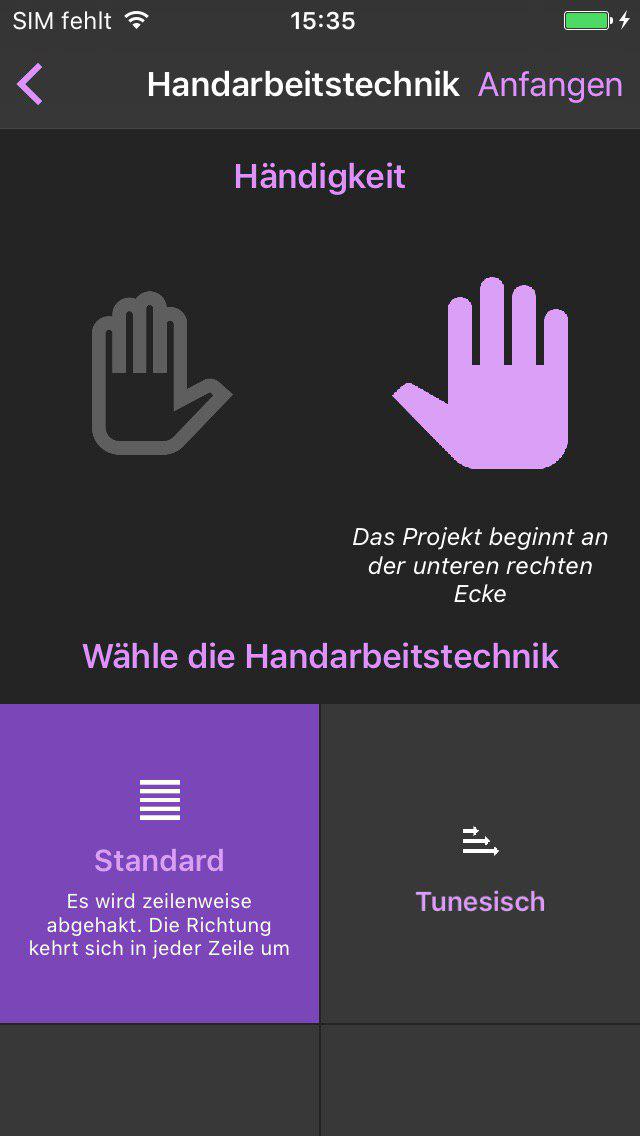 ---
# Settings
The settings on iOS finally work as originally planned. In addition, the point with the instructions has been added, which lets you activate / deactivate the above-described assistance.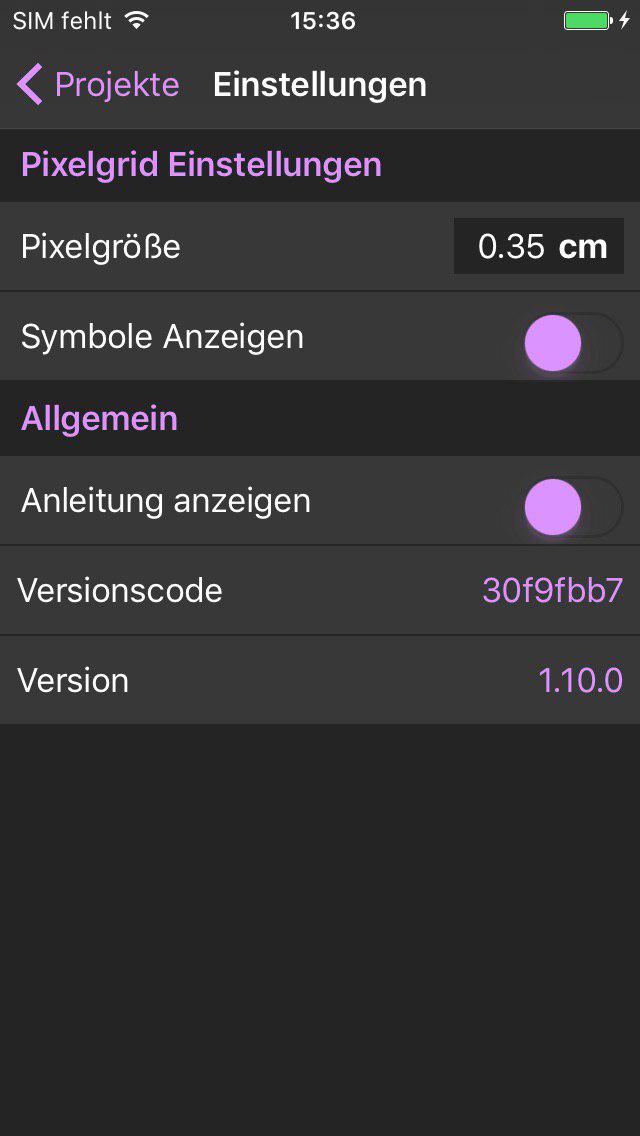 ---
# What about PDF export?
We're working on it! But it will probably take a few more weeks, we just couldn't accommodate this in time. But let me tell you that we are about to fulfill you this wish as well 😃
---
# Internationalization
The iOS had so far big problems with the translations. Sometimes they didn't work or different languages were mixed together.
We have finally fixed that and the app can be used in the following languages:
Danish
Dutch
English
French
German
Italian
Russian
Spanish
If somebody speaks a native language and also masters it in the handicraft area, we would also be pleased to receive a contact with us! Together we can correct the translations of the app and optimize it to the handicraft subject 😃
---
We wish you lots of fun trying out the new iOS version!
Christian, Julia and Fabian